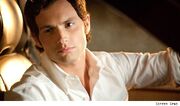 Todd

Gender

Male

Age

18

Hair color

Black

Eye color

Dark brown

Birthday

1992

Address

Ojai, California

Occupation(s)

Student
Waiter at The Lobster Shack

Family

Unnamed (father)
Unnamed (mother)

Relationships

Olive Penderghast (girlfriend)
Rhiannon (fling; first kiss)

Friends

Olive Penderghast
Rhiannon
Brandon
Anson (possibly)
Todd
is the boyfriend and the pretend first kiss of
Olive Penderghast
and the real first kiss of Olive's best friend
Rhiannon
. He is the school's mascot, and the year before the film actually took place, his mascot name was a Blue Devil.
Marianne Bryant
made the school sign a petition saying that their mascot was against God and so the year the film actually took place,
Todd
then became Woodchuck Todd.
He has a job as a waiter at the Lobster Shack where he found Olive crying after her "date" with Anson and told her that he would drive her home. On the drive, he revealed his feelings for her and asked if he could kiss her. Olive said no, and Todd didn't force himself on her.
At the end of the movie,
Todd
helped Olive with a musical number in the gym at their school. Olive had one more outfit with a feathery boa and danced and sang around the gym to the song "Knock on Wood". She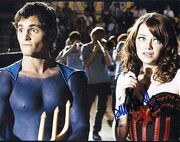 claimed she would do a webcast that evening of her and Todd having sex, but instead she told her story. Todd came to her house at the end and they went off on their first date. He is supposed to be shy as a younger boy, thus his reluctance to kiss Olive during a game of Seven Minutes in Heaven in the eighth grade.
Todd: "Screw all these people, Olive!"
Olive: (trying to be tough) "Haven't you heard?" (tearfully) "I already did."